---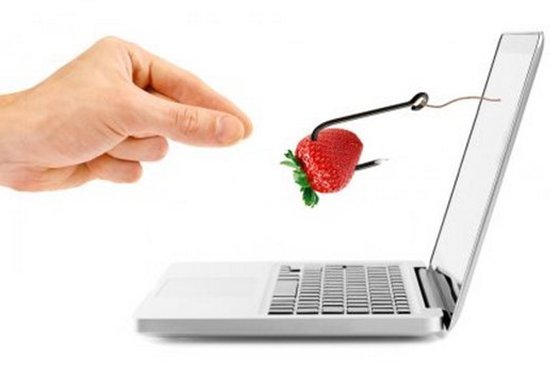 Dear users!
Some attackers, using the trust of subscribers to their provider, have organized a scheme for fundraising. Acting on behalf of Limanet, they wrote a page where they offer users to receive supposedly won valuable gifts (for example, Apple iPhone X). In fact, in addition to the paid $ 1 for the delivery of the prize, the attackers collect the data of the user's credit card.
The newsletter is conducted through social networks (Odnoklassniki, Vkontakte, Facebook, Twitter, etc.), Through the Messenger (Weiber, Telegrams, Vatsap, etc.), As well as by e-mail.
We ask you to be vigilant and not go on about the criminals!
All Promotions and quizzes are published on the official site LIMANET.
If you have received such or similar winnings, if they called you from an unknown phone number and during the conversation they suggest you to give any information you need - take your time, stop and call LIMANET technical support by phone:
(093) 069 - 31 - 93, (067) 488 - 17 - 51
(048) 705 - 17 - 15 (095) 017 - 07 - 89
Free from mobile and urban: 0-800-40-17-15
Screenshot (photo of the attackers website):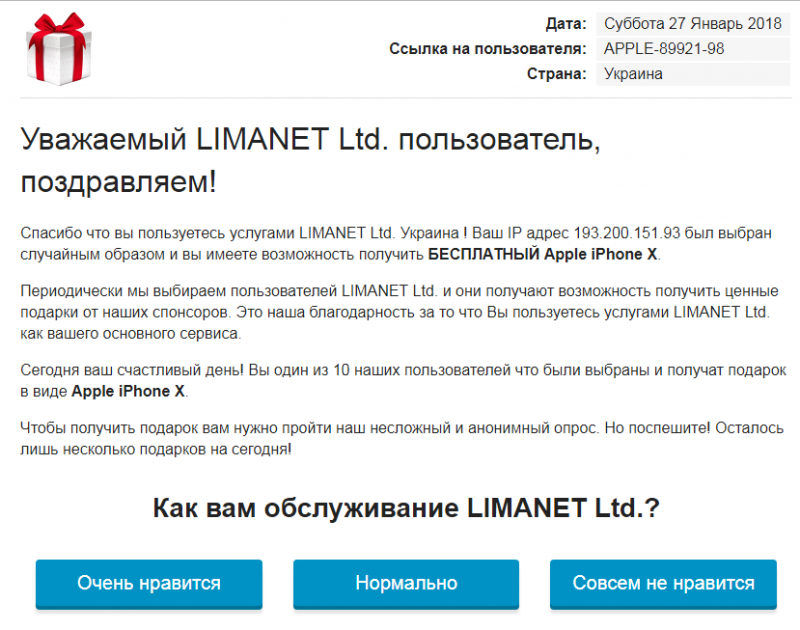 ---